My Interview with CBC Radio Early Edition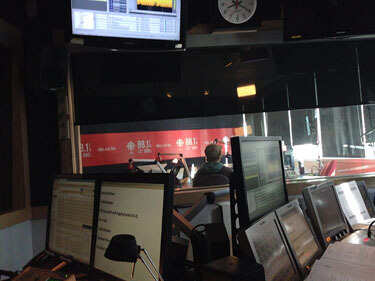 The last two weeks have moved at a crazy speed for me.  Since launching my 30-day fundraising campaign on Kickstarter, I've been featured in the Langley Times newspaper,  and presented my website on stage to thousands of people at the World Domination Summit (read my blog about it here). #WDS2015
CBC Radio Interview – Yeah!
Just last week, I was interviewed by the CBC radio. This is big! In case you missed it, click the triangle icon below to Play:
Thanks guys for all your support, this website is starting to reach people who don't even know anything about #ADHD — with any luck and a whole lot of effort, we can change the way they look at kids with #ADHD for the better.  
Can you help me spread the message to kids with #ADHD?  — tell them they are not alone, tell them they can succeed, and help others see how amazing they are.
If only half of the people who have liked my Facebook page donated $5.00 I would reach my Kickstarter goal and be able to keep my site going.  I actually don't have a job yet so without your help I'm not sure how else I can do this?    Please click here to support ADHDKidsRock on #Kickstarter.  Doing it today would be awesome – there are only 16 days to go!
Tweet this if you want to get some extra support for us on Twitter:
Thanks for your help!
~ Jeff
p.s. Hey and send me YOUR story and I will post it on my blog so that you too can make things better for other kids. Click here to check out MacKenzie's story — she's a blog reader, too. 
Get Updates from Jeff in Your Inbox
Don't miss out! Sign up to get the latest news and updates from ADHD Kids Rock.
Please Share This Post and Join the Discussion!